Best of Pinterest - Free Knitting Winter 2019
Here are ten winter finds I discovered on Pinterest that actually follow through to real, free knitting pattern links. Many of the legit Pinterest "free patterns" I find come from Ravelry, so I highly recommend any serious knitter create a free account.
BABY BLANKETS!!! Because I LOVE babies. I already have a couple of special lace blankets knit up and awaiting a potential future grandchild. 😂 But seriously,
The Chalice by Karen S. Lauger
is a must try. After all...there will always be babies in need of some snuggly comfort! 💕 I particularly like the way the color flows in Lykkefanten's version, as pictured.
Look, I did not do a test knit on the pattern to make sure it is well done...but these slippers look too fun to NOT try. Besides, after 19 years of knitting, it is the process I care about...much more than the product. This however, might just be THE product to boast come Christmas this year. Hmmmm...which lucky candidate will get these elf slippers under the tree???
Do NOT tell Matt, but this little number has me half-tempted to try for number 5...just so I can see my baby wearing it. 😉😂 Ok, ok...I'm not THAT crazy. I will settle with knitting this little baby dress for someone ELSE's baby! But you can bet it will be someone really precious to me! So sweet.
How adorable is THIS little snowman Christmas ornament? I am envisioning a few gifts under my Christmas tree this year. What a delightfully fun little free knitting pattern! I can't wait to give it a try.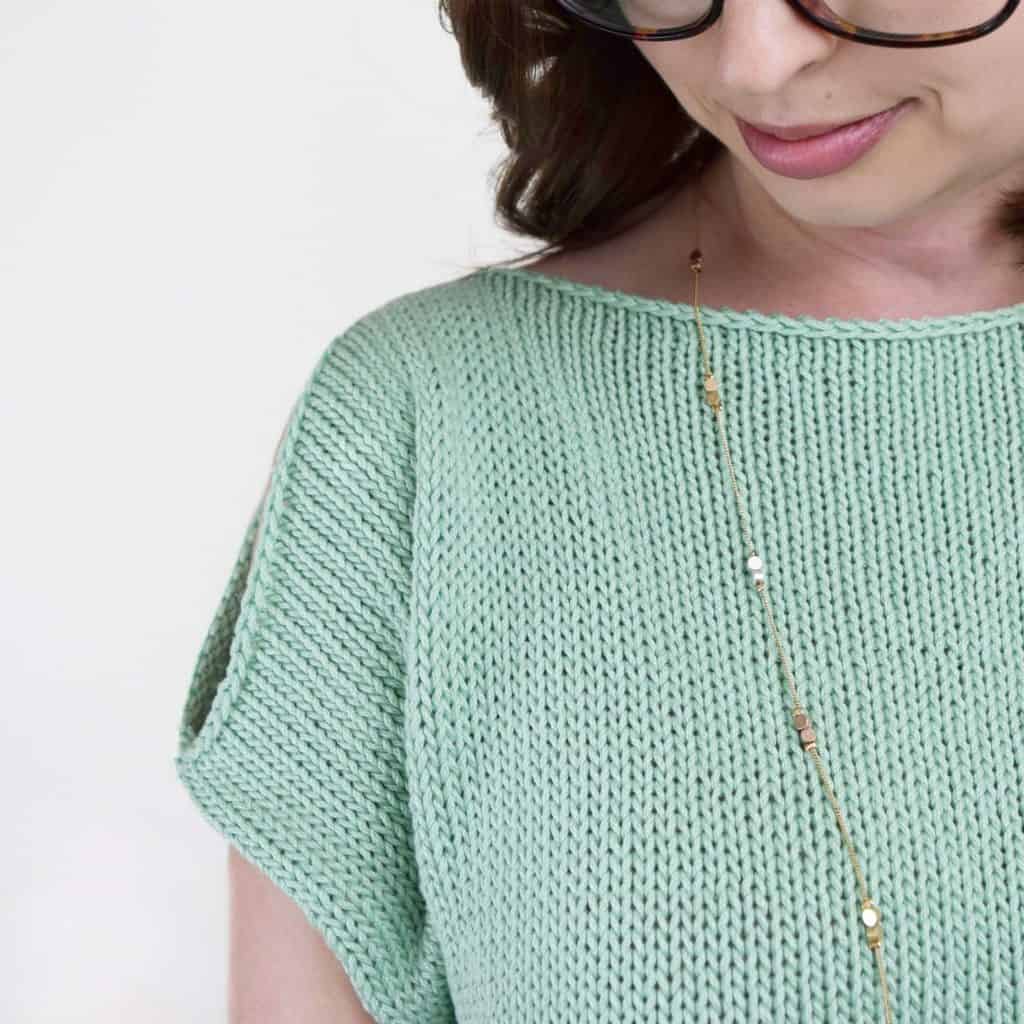 What a lovely little gem. What a great-looking tee knitting pattern. I love the simple stockinette design and the subtle peek-a-boo shoulder. It has a classic taste, and the cotton yarn is a great choice. I will definitely have to knit one for me!
I love raglan, and this is just too pretty to pass up. A good color change in the sleeves and color might just give this sweater the baseball look I need. 😉⚾ I am always amazed when I find a free sweater knitting pattern. How generous! Thanks Two of Wands!
Because...#winter. And also...#aging. I am to the point where I don't go anywhere without tissue. This free knitting pattern is a simple stash buster and would make a great small gift. I have already finished the knitting portion on my first tissue packet sweater, and I am ready for sewing it up! It should be keeping tissues clean in my purse by next week. Yahoo!
As far as I am concerned, Angela Foltz is a genuis, life-saver...because 1
)
We are ALL hooked on The Mandalorian 2) We ALL - particularly 6yo Evan - LOVE baby Yoda 3) Even though we have already pre-ordered him The Child "baby Yoda" plushie, Disney has epically failed us by not having them ready until May. (March if you believe the news.) So...in the meantime, I'd better thank Angela for being so creative, talented and generous...and get these knitting needles to work. Angela...I know we've never met, but...I owe you one. Thank you for the free baby Yoda knitting pattern. May the Force be with you. ;) #starwars
And while we're at it...I'll definitely have to make him a Baby Yoda Hat. Wish I'd had this for the release of The Rise of Skywalker. He wore a jedi suit, but he was Baby Yoda in heart.
Last but NOT least...Rosie has just earned a new fan! I found this great free knitting pattern for a scrunchie, and I duplicated it to make a scrunchie to match Eden's Sweater. I think I had it done in about 3 hours of knitting combined over the week?? Maybe less. Regardless...it was done in time to add a little stuffer to Eden's stocking. And since Xander was the last one to wear Eden's sweater, I'm guessing the scrunchie might get multiple shares, as well. FYI...I used Loops and Threads Impeccable yarn, size 9 dpn and cast on 15. (My gauge tends to be loose.)
Now THAT'S a perfect 10, if you ask me. Happy Free Pattern Knitting!